ALL DONATIONS WILL BE DOUBLED THANKS TO A SPECIAL MATCHING OPPORTUNITY! Your support will help central Ohio individuals and families with emergency needs.
DOUBLE YOUR IMPACT! All donations made to the

Gifts of Kindness Fund will be matched up to

$1 million thanks to a generous gift from the Wolfe family!
Be a part of this extraordinary kindness engine.
---
Established and fueled by the generosity of Columbus Foundation donors and kindness champions throughout our community, the Gifts of Kindness Fund provides one-time grants to help individuals and families in our region address a sudden financial hardship caused by an unforeseen event or disruption. Working in partnership with dozens of central Ohio nonprofits, the fund offers critical, timely support to help people weather the unexpected, ensuring that one setback doesn't spiral into prolonged instability.
When the Gifts of Kindness Fund was established at The Columbus Foundation in the fall 2014, the thought was simple—to encourage kindness by lifting up people with one-time financial gifts that could help them overcome a sudden obstacle.
The grants, typically between $500 to $3,000, go toward expenses associated with the hardship and help stem any ripple effects of it. Often, these expenses are related to housing, transportation, and assistance with utilities. Individuals must already be involved in a service or program of a partner nonprofit to apply for and receive a grant.
These are the types of messages we hear every day from people in our community.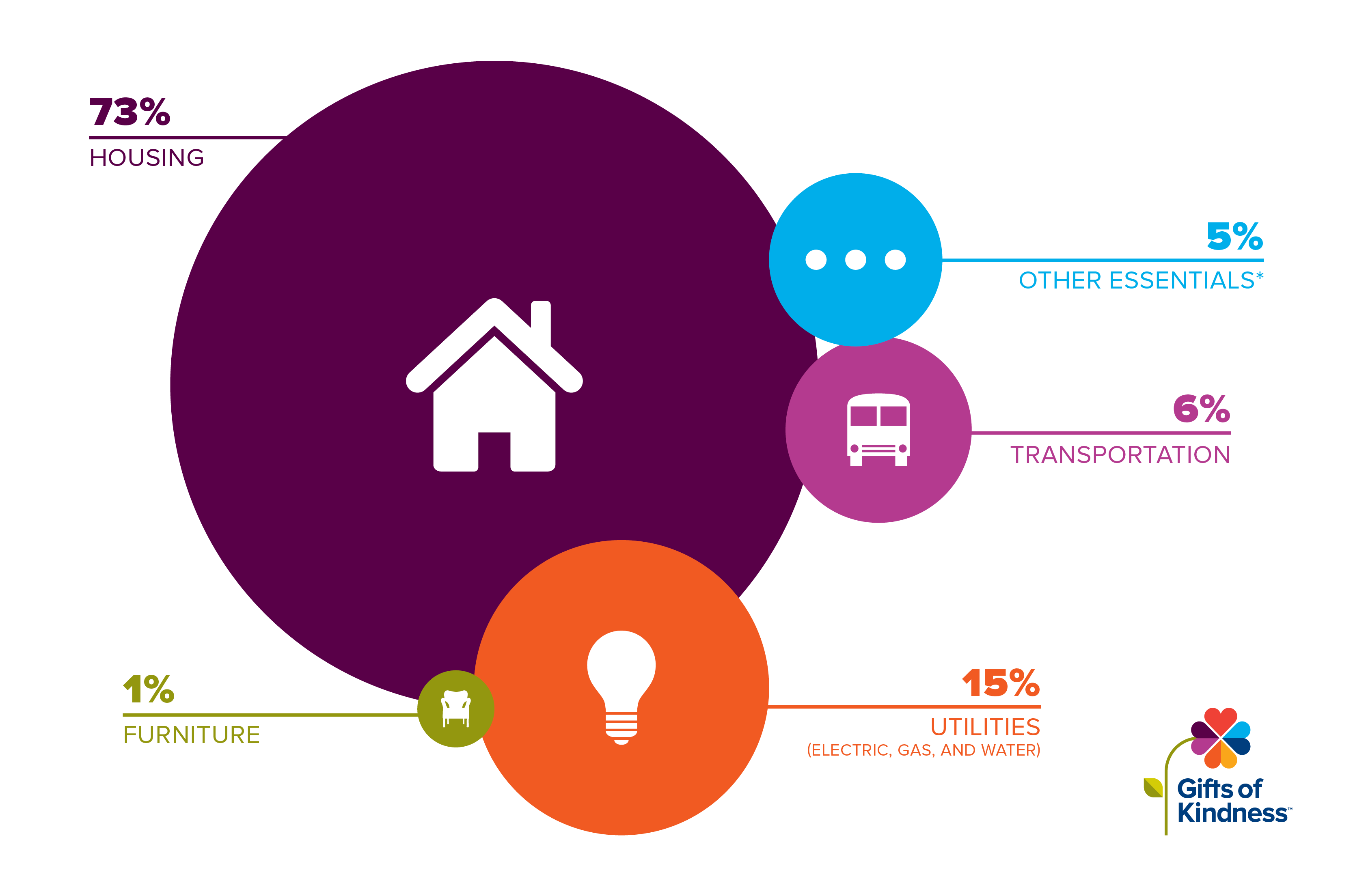 Pictured: Distribution of grants from the Gifts of Kindness Fund, 2021-2022.
*other grants were also distributed to assist with essentials such as Wi-Fi/internet bills, storage/moving fees, and extermination treatments.
---
NONPROFIT PARTNERS
Additional nonprofit partners will be added to reach a representative cross-section of people in need throughout central Ohio.
CONTACT INFORMATION
Victoria Prokup
Manager, Center for HumanKindness