The '5 Nonprofits to Watch' platform debuted in 2014 as a program to celebrate local nonprofit organizations that offer critical services in our community and are poised for an exceptional year of growth and progress. In 2022, in alignment with a comprehensive shift in the Foundation's grantmaking strategy, we are introducing a new cohort of five exemplary nonprofits with an intentional focus on small- to medium-sized organizations.
As members of this historic selection of organizations, each will receive a $20,000 unrestricted grant, in addition to a year-long consulting engagement with a local firm to help them remove barriers, scale, and achieve future success. 
Each organization is working toward its own goals: restoring well-being for Black women through self-determination, greater investments in Latinx youth, comprehensive support for Muslim families, youth and young adult violence prevention and behavioral health needs, and survivor-led trauma-informed services for vulnerable women. But together, they are helping to strengthen and improve our community for the benefit of all its residents.
Get to know this remarkable group of nonprofit organizations and their leaders who are advocating for a region rooted in equity and belonging.
Meet the 5 Nonprofits to Watch in 2022
---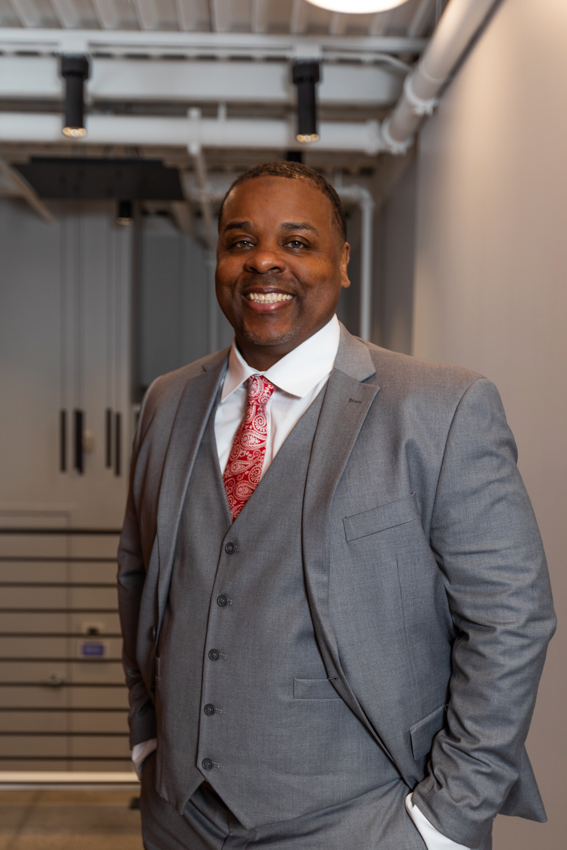 Halt Violence's mission is to squash beef and save lives through street mediation and mentorship.
Halt Violence
Thell Robinson III, Founder & CEO
What are the biggest challenges your clients are facing in 2022?
Halt Violence's biggest challenge when it comes to our clients is hopelessness. The young adults have invisible barriers that have them still in life, and complacent with their current situations of being 'without.' Young adults are supposed to have so much energy and inspiration!
But some of our clients have been through so much. They're traumatized from gun violence, the grief of losing family members or friends to murders, substance abuse, rejection, betrayal, loneliness, depression, I can go on and on.
However, there's hope for those clients. But patience is needed, which some truly lack. Through my Trauma Training, I learned the healing process to get back to normalcy.
It takes 6 to 18 months to get that part of the brain that's dead brought back to life with counseling sessions 2 to 3 times a week. 
What's the most rewarding part of your work?
It's plenty, but I will share this perspective. When a parent brings a youth into our facility, and he's unruly and outspoken, the parent feels hopelessness and warns us about the various other programs he was enrolled in. But once that parent signs the enrollment form, Halt Violence is in full control with the parent exiting the facility to get the youth's perspective on the situation.
Halt Violence speaks the language of the youth and relates to them. We talk with the youth and not at them. And for those that want to play hard, we play HARDER. When the youth submit, we foster a relationship of trust, creating a safe space to share about their beef in the streets. Halt Violence then gets in touch with the opposition to discuss their view on the beef, and then we begin to resolve the dispute through conflict mediation. Once successful, boundaries can be set with the youth, and peace is installed with nonviolent alternatives.
When that parent thanks you for saving their son's life by squashing a beef, that's a parent's prayer coming into fruition.
Martin de Porres Center's

mission is to care for the educational and spiritual needs of God's people, including outreach to underserved Latino, African-American, and immigrant communities.
Martin de Porres Center
Yahaira Rose, OPA, Director
What's something you wish people understood better about your work and the people you serve?
As a center, we provide services of Immigration, Mental Health and Youth Development within the Latinx community. The center is a space that fosters education, arts, and spirituality. We want our community to understand that the Latinx population continues to grow and is a young community with potential, skill, and a great desire to develop to provide better opportunities to their families. We continue to learn from their stories and experience and help others understand their needs and goals. We are bridging collaborations through education and continued services.
What challenges are on the horizon for your clients in 2022?
I believe some of the biggest challenges will include the transition to more in-person activities in a way that feels physically and mentally safe.
Helping our families navigate through new normal at school and in the community continues to be a priority for our center and the services we provide. We also need to continue pivoting to ensure that we are intentional, compassionate, and strategic in how we help our community.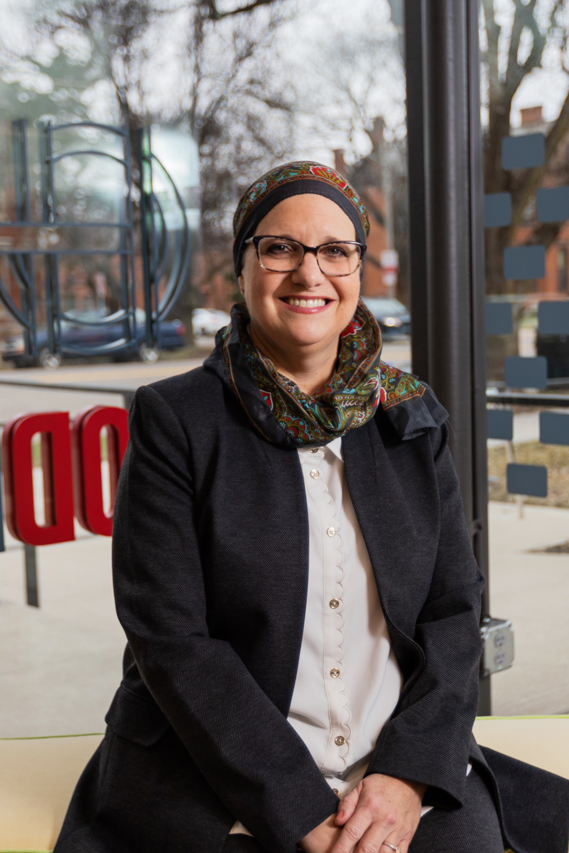 Muslim Family Services of Ohio's

mission is to empower our community to reach their potential to live self-sufficient and fulfilling lives through education and training, assistance and support, and connection to resources with confidentiality and compassion.
Muslim Family Services of Ohio
Nicol Ghazi, Executive Director
What's the most rewarding part of your work?
The most rewarding part of my work is fostering the feeling of family in our office. Many clients tell me they feel our office is another home for them, a place of comfort and familiarity. It is a privilege to spend time with those we serve as they share their stories. Hard conversations about the reality of situations one moment and celebrations of client achievements the next give me great opportunities to not only understand our clients but to watch them grow and thrive.
What's something you wish people understood better about your work and the people you serve?
Our clients have the same hopes, dreams, and desires as everyone else regardless of where we come from or what language we speak. Whether someone was born right here in Columbus, Ohio, or arrived here from across the globe, our commitment to serving with confidentiality, compassion, and consistency drives and informs our work.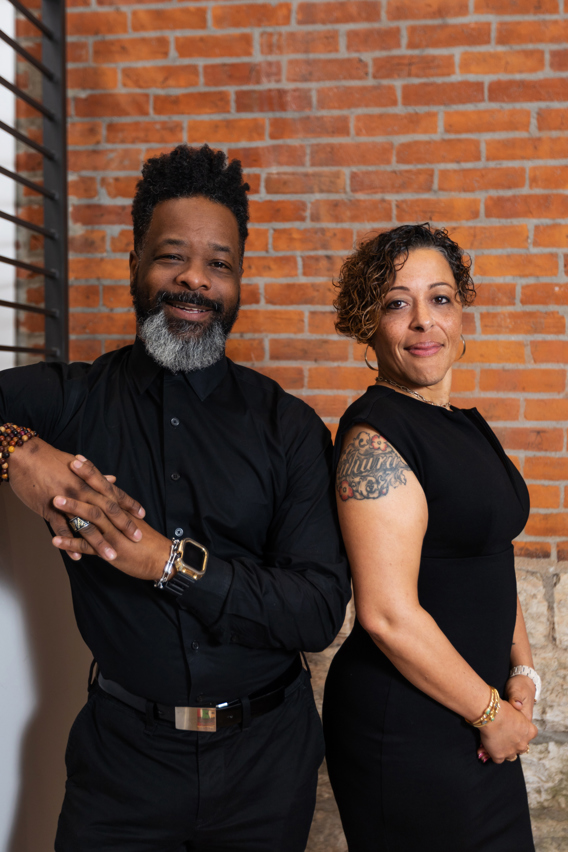 Restoring Our Own Through Transformation (ROOTT)

is a Black Family-led

community-based organization dedicated to "collectively restoring our well-being through self-determination, collaboration, and resources to meet the needs of women and families within communities."
Restoring Our Own Through Transformation (ROOTT)
Co-leaders COO Dorian Wingard & CEO Jessica Roach
What's the most rewarding part of your work?
Supporting the growth and development of healthy Black families, through our Perinatal Support Doula service model. Dispelling the myth of Black Family deficits and participating in US thriving as a community. Ultimately making a difference by addressing health disparities one Black family at a time.
What's something you wish people understood better about your work and the people you serve?
Our vision was to create a ROOTT family, where our clients/families lend support to one another and develop relationships that will become intergenerational. These relationships are to be steeped in Black tradition and culture. We want others to know that ROOTT works tirelessly to address the structural and institutional racism that creates the consequences of our overall poor health and wellness disparities.
Through our national relationships, policy development, and advocacy on a local, state, and federal levels, we understand that address of Black Family health should not occur in a siloed conversation. It deserves a respectful and comprehensive approach, absent neutrality. ROOTT knows that we cannot use race-neutral solutions for race-specific issues, therefore, we must focus on the inequities of our greater Black community without apology.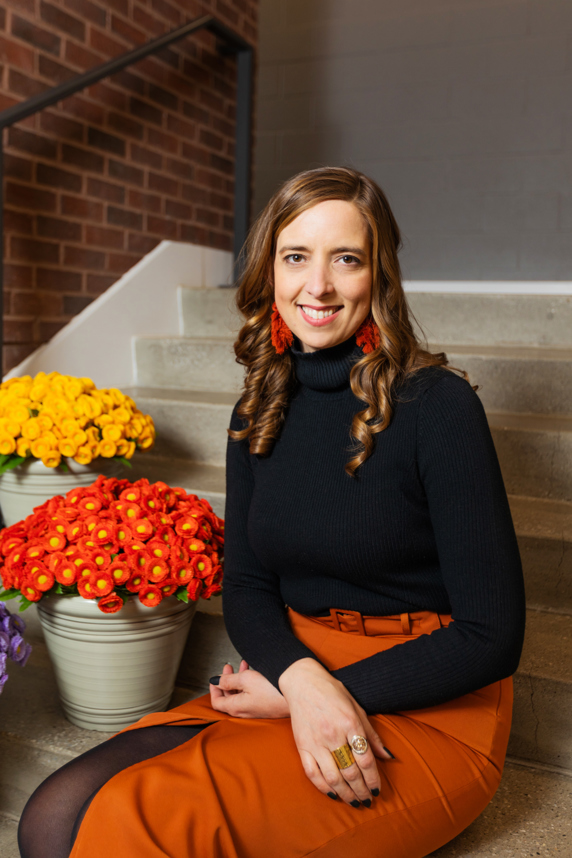 Sanctuary Night
is a sacred space serving vulnerable women who need a place to rest, eat, connect, and get desired resources.
Sanctuary Night
Hannah Estabrook, Executive Director
What's something you wish people understood better about your work and the people you serve?
Even in 2022, I hear people say such derogatory things about or even directly to women involved in the sex trade. I've heard it said that you can judge a community by how it treats its most vulnerable and marginalized folks. These women are definitely marginalized and vulnerable to any number of forms of further suffering. I wish that as a collective community, our gaze on these individuals could be a compassionate one. 
Compassion means "to suffer with." What does it look like for the larger community to suffer with these women, to stand in solidarity with them—recognizing that we're all made of the same stuff, but undoubtedly have had different privileges and circumstances that have led to where we are today?
I wish people could see how absolutely incredible these women are—how creative, innovative, caring, and resilient they are.
Thinking about the future, what's on the horizon for you and your organization?
We've spent the last couple of years trying to finish and open our building for what will eventually be a 24/7 drop-in center. Now that the building is almost ready and we've hired an amazing team of Peer Supporters, we can turn our attention toward sustainably expanding to serve women more hours of the day, and more days of the week until we reach that 24/7 goal. 
---
Each year, the 5 Nonprofits to Watch are announced to mark the takeoff of Jerrie Mock's historic around-the-world flight in her single-engine Cessna, named Spirit of Columbus. Mock's journey started at Port Columbus International Airport on March 19, 1964, and culminated on April 17, when she became the first woman to fly solo around the world. These five nonprofits promote the bravery, boldness, and determination that Jerrie illustrated, and we are proud to honor her spirit along with the work they do in and for our community.
Please join us in congratulating this year's 5 Nonprofits to Watch! Check in throughout the year as we continue to shine a spotlight on the innovative and meaningful ways these organizations make a difference in our community.