Building a Healthy Social Sector
I live in a 130-year-old house. For the most part, it has been a delightful experience. Occasionally, though, my family has to pay for maintenance, upkeep, or renovation. While I would love to shell out cash to overhaul our perfectly operational kitchen, I really need to install a French drain, tuckpoint the basement walls, and make important investments that will ensure our house provides warm, safe shelter for another 130 years. I will never technically see those investments. I won't spend my time admiring the French drain or relishing in the smoothness of the tuckpointing. Yet, they allow my house to continue fulfilling its ultimate duty.
That is capacity building. 
Now, let's take the example of my old home and compare it to central Ohio's nonprofit sector. Public charities, too, have existed for more than a century. They masterfully fill gaps in our social safety net and grease the wheels of creativity, culture, and quality of life. Nonprofit organizations are so much a part of every person's daily existence that we often consume the fruits of their labor without even recognizing it. And sometimes, this beautiful sector needs maintenance to ensure that it can continue to serve.
According to the National Councils of Nonprofits, capacity building "refers to the many different types of activities that are all designed to improve and enhance a nonprofit's ability to achieve its mission and sustain itself over time." The Columbus Foundation approaches the support of these activities through the lenses of three core tenets:
Accessibility:

One of the criticisms of the field of capacity building has been that it is not accessible to small- and medium-sized organizations, which often need it most. This 'readiness criteria' has been an oft-lauded barrier to entry for accessing anything from capacity building grant dollars to educational opportunities and business-building tools. This translates to issues of inequity when we know that organizations led by Black and Brown people are, on average, 24 percent smaller than their counterparts and have 76 percent less working capital. Working capital is what drives growth, sustainability, and capacity building. 

Social sector as an ecosystem

: The term 'capacity building' has been used as a professionalized nonprofit discipline since the 1970s. In that time, it has focused on increasing the ability of individual nonprofit organizations to fulfill their missions without considering the impact of other stakeholders within the sector—corporations, governmental entities, philanthropy community, and nonprofit beneficiaries. In order to establish a sustainable support structure, every stakeholder must have access to capacity building, education, and supportive resources that foster a healthy, productive ecosystem working together for the good of the community.

Respecting the expertise of the nonprofit leaders:

Effective capacity building leads with the understanding that nonprofit leaders know what they need and they know what is best for their organizations. Nonprofit leaders are the experts, and anyone interested in supporting the mission should first listen to the experts. There is no one-size-fits-all solution to building the capacity of organizations to maximize their value to the sector, and so listening to the experts is key to addressing needs in a sustainable way. 
In early 2022, as a part of a paradigm shift in The Columbus Foundation's grantmaking strategy, capacity building was elevated as one of the three strategic priorities for both grantmaking and programs. In alignment with the rest of the strategy, we are committed, now more than ever, to grantmaking that is responsive to the call upon philanthropy to invest in the fundamentals that keep our nonprofits strong. Perhaps to some investment in capacity doesn't feel tangible enough, but it is necessary so that our wonderful sector can continue to provide its much-appreciated fruits for many years to come.
---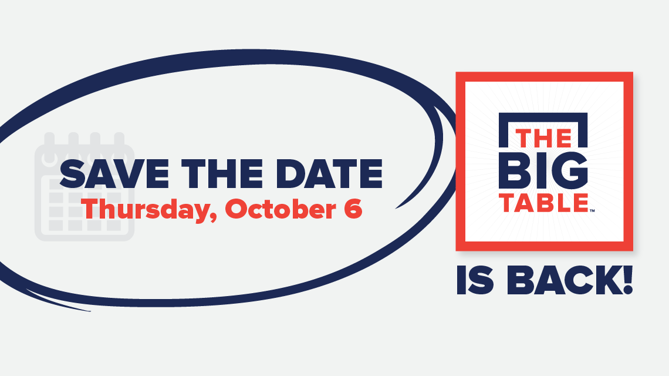 Save the Date!
Stay tuned for more details later this summer at columbusfoundation.org.