$2.4 million helps to sustain organizations still struggling from effects of pandemic
Columbus, OH (April 27, 2021) — As arts organizations continue to reel from the effects of COVID-19, The Columbus Foundation has announced its largest investment ever in the central Ohio arts sector to help preserve the community's arts infrastructure.
More than $2.4 million will provide 65 organizations with the full level of operational support they received in 2020, plus 50 percent of that amount. The funding also provides eight additional organizations with one-time grants. The investment represents a 56 percent increase in arts funding over 2020.
"We wanted to be responsive to COVID and recognize the uniquely harmful effects it has had on the arts and culture sector," said Dr. Mark Lomax, II, Community Research and Grants Management Officer. "While other industries have bounced back from the challenges presented by the pandemic, those that rely on ticket sales and membership dues have not yet had the opportunity to begin recovering," said Lomax.
As in 2020, the Foundation will pay the grants in full as soon as May, rather than in installments later in the year, as had been done prior to the pandemic. By providing the grant dollars earlier and in one payment, organizations have greater flexibility to direct funds as they are needed.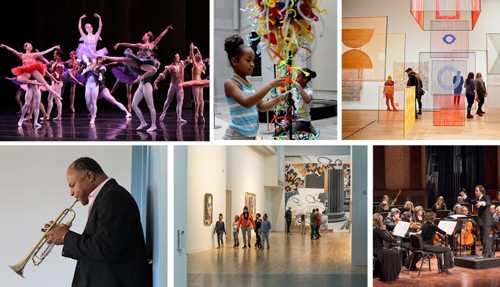 "One of the hallmarks of a strong community is a thriving arts sector. Columbus is fortunate to have world-class arts organizations that enrich our city and its culture. Safeguarding those institutions during times of peril is an investment in our community's well-being."

DOUGLAS F. KRIDLER, PRESIDENT AND CEO
ORGANIZATIONS RECEIVING 2021 ARTS GRANTS:
---
About The Columbus Foundation
The Columbus Foundation serves nearly 3,000 individuals, families, and businesses that have created unique funds and planned gifts to make a difference in the lives of others through the most effective philanthropy possible. The Columbus Foundation is Your Trusted Philanthropic Advisor® and is among the top ten largest community foundations in the United States.