COLUMBUS, OH (February 26, 2016)—Mark Lomax, II, D.M.A., has been named Community Research and Grants Management Officer at The Columbus Foundation, effective April 4, 2016.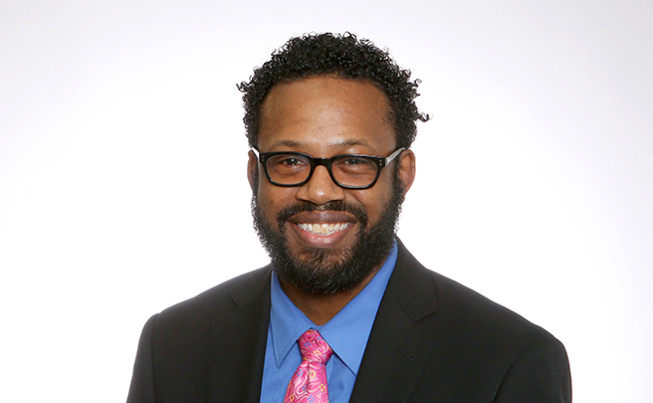 As an officer, Lomax will be responsible for developing and managing grantmaking strategies to reduce disparities and create access to opportunities for at-risk youth, ages 16 to 26. He will also collaborate with Foundation staff in the development and implementation of strategic grantmaking in a wide variety of areas.
"Mark's a proven leader with experience in creating strategies to engage opportunity youth in central Ohio," said Lisa S. Courtice, Ph.D., executive vice president at The Columbus Foundation. "Mark will be a great addition to our team of highly skilled professionals focusing on strategic grantmaking, identifying effective social investments on behalf of Foundation donors, and developing and sharing community knowledge on current needs in the nonprofit sector."
"I am passionate about empowering young people, and I am grateful to continue working to create opportunities for youth by providing leadership as a member of The Columbus Foundation's team."

Mark Lomax, II, D.M.A
Lomax, who holds a Doctor of Music Arts degree, is a Columbus native and spent the better part of the past decade using the arts as a means of engaging opportunity youth in central Ohio at the Boys & Girls Clubs of Columbus (BGCC). He has created targeted programming to prepare at-risk youth for college, career, and adulthood. Recently, Lomax served as BGCC's R.I.S.E. Club director, working with youth in Weinland Park, and the organization's senior director of teen programming.   
An award-winning composer, Lomax is a critically acclaimed recording artist, renowned jazz drummer, and educator. He is a highly sought after lecturer specializing in the socio-political, and spiritual aspects of African-American art, music, race, and using the arts to build community.
Lomax received his doctor's, master's, and bachelor's degrees from The Ohio State University.
---
About The Columbus Foundation
The Columbus Foundation is the trusted philanthropic advisor® to more than 2,400 individuals, families, businesses, and communities that have created unique funds to make a difference in the lives of others through the most effective philanthropy possible. More than 70 years strong, The Columbus Foundation is the seventh largest community foundation in the United States. The Foundation's online giving marketplace, PowerPhilanthropy®, makes it possible for everyone to access valuable information about nonprofit organizations in central Ohio. Visit columbusfoundation.org to learn more.