Essentials for Yearlong School Success: A Pressing Need of Homeless Children. Thanks to you, we surpassed our goal!
In August 2014, with the family homeless rate in central Ohio continuing to climb, The Columbus Foundation launched a Critical Need Alert (CNA) to its donors, asking them to partner with the Foundation to fund essential school supplies and clothing to some of the most vulnerable in our community—children who are homeless. 
"We're with people at some of the lowest points in their lives. Any time we can partner with donors like those at The Columbus Foundation to reach out to kids and let us live our mission, it's a privilege."

—Adrienne Corbett, Executive Director, The Homeless Families Foundation
This CNA generated funding for four local organizations on the front lines of family homelessness—the YWCA Family Center, The Homeless Families Foundation, The Salvation Army, and Volunteers of America. The effort provided basic essentials to help children who are homeless succeed in the classroom throughout the year. Supplies ranged from backpacks and pens and pencils, to uniforms, coats, and shoes.
Thanks to a $100,000 grant from the Foundation's Governing Committee, and generous support from Foundation donors, Supporting Foundations, and community members, we surpassed our goal of $350,000, raising a total of $400,821!
Launched in 2003, CNAs were created as a way for donors to partner with the Foundation in a shared investment opportunity to support immediate needs in our community. Including this effort, more than $6 million has been leveraged through CNAs for a wide range of initiatives, from childcare and fresh foods to the arts.
---
Kick-off Support
Launched with Unrestricted Funds, a dynamic way to assist our community with emerging needs, this effort was made possible thanks in part to support from the following donor funds.
James W. Overstreet Fund
Herbert Peterson Fund
Fred R. Place Fund
Bernice M. Scott Fund 
---
The Organizations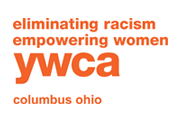 The YWCA Family Center, built in 2005, not only provides emergency shelter for families in central Ohio, but also provides them with the tools and services to find stable employment and housing. Recognized by the National Community Development Association as a national model for emergency shelters, the YWCA Family Center offers high-quality support to families experiencing housing crises.
---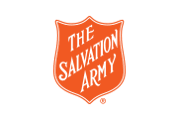 The Salvation Army helps homeless families quickly regain permanent housing within the community. Utilizing a "housing first" approach, the program provides housing search and placement services, landlord advocacy, and the provision of financial assistance to re-house families.
---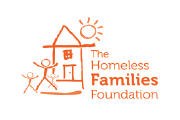 The Homeless Families Foundation's (HFF) goal is to create opportunities for all children to thrive in stable families and a strong community. Due to the unaddressed effects of adversity in their lives, many of these children enter school with lower cognitive, social-emotional, and language skills than other children. HFF believes that education, as well as providing more housing opportunities, can prevent long-term disconnection and the initiation of risk-related behaviors.
---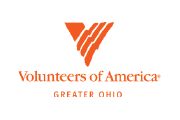 Volunteers Of America serves families and children experiencing homelessness by providing safe housing and supportive services. It also serves homeless children with afterschool and summer enrichment programs to help them be as successful as they can be in school, despite the trauma of experiencing homelessness.