Marchelle E. Moore and Matthew Scantland appointed to the Governing Committee; Nancy Kramer named Chairperson
Columbus, OH (December 15, 2020)—The Columbus Foundation has announced the appointment of officers and members to serve on its Governing Committee in 2021, following the Committee's board meeting held earlier today.
Appointed as the newest members of the Committee are Marchelle E. Moore, Senior Vice President, Chief Legal Officer and Corporate Secretary for Encova Mutual Insurance Group, and Matthew A. Scantland, Principal at Twofold Ventures, and co-founder and former CEO of CoverMyMeds.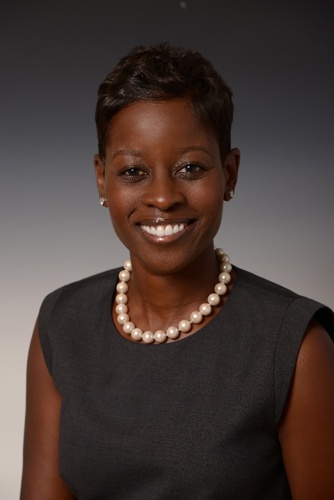 Marchelle E. Moore
As a member of the executive leadership team, Moore, a Columbus native, leads strategic and tactical legal initiatives, as well as regulatory affairs and industry relations for Encova.
Prior to joining Encova, Moore served as Central Ohio Transit Authority's (COTA) Vice President of Legal and Government Affairs and General Counsel. Moore has also worked at the Franklin County Common Pleas Court and Columbus City Attorney's Office. She received her Juris Doctor degree from The Ohio State University.
A dedicated community volunteer, Moore has received numerous recognitions for her service to the community, including The Ohio State University Moritz College of Law's 2018 Community Service Award, United Way's 2016 Emerging Leader Award, and fellow of the Young American Leaders Program at Harvard Business School, sponsored by The Columbus Foundation and the Columbus Partnership. She resides with her family in Blacklick.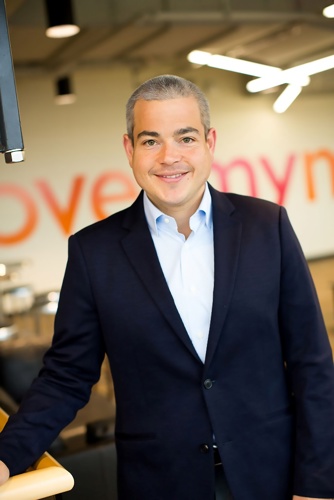 Matthew A. Scantland
Matt Scantland serves as a Principal at Twofold Ventures, his family's investment firm that is dedicated to building companies that create opportunity for their employees.
Previously, he was Co-Founder and CEO of CoverMyMeds, one of the largest and fastest growing healthcare technology companies in the United States.
Scantland and the organizations he is involved with are known for their commitment to creating shared opportunity and prosperity. He supports a number of organizations through the Matt and Meara Scantland Family Fund at The Columbus Foundation, and through board service with the Columbus Partnership, Columbus Downtown Development Corporation, InnovateOhio, The Wellington School, Orange Barrel Media, and IKE Smart City.
Nancy Kramer, a member of the Committee since 2014, was elected to serve a one-year term as Chairperson of the Governing Committee. Kramer is Chief Evangelist of IBM iX, as well as the Founder of Resource/Ammirati. Michael P. Glimcher, President and CEO of Donahue Schriber Realty Group, was elected to serve as Vice Chairperson.
Governing Committee Members continuing to serve in 2020 are George S. Barrett, Joseph A. Chlapaty, Jeffrey W. Edwards, Clark Kellogg, and Katie Wolfe Lloyd.
Retiring from the Committee are Dwight E. Smith, President and CEO of Sophisticated Systems, Inc., who completes nine years of service, including a one-year term as Chairperson of the Governing Committee, and Lisa A. Hinson, President of Hinson Ltd Public Relations, who completes eight years of service.
Columbus and our foundation benefit greatly from extraordinary leaders who give generously of their resources and counsel as part of our Governing Committee. We welcome Marchelle E. Moore and Matt Scantland to our organization and sincerely thank Lisa Hinson and Dwight Smith for both their many years of outstanding service, and their dedication to and steadfast love of our community.

DOUGLAS F. KRIDLER, PRESIDENT AND CEO OF THE COLUMBUS FOUNDATION
---
About The Columbus Foundation