Columbus, OH (June 13, 2022)—The Columbus Foundation is pleased to announce participants in its 2022 Summer Fellowship Program. Launched in 2010, the program provides college students, recent college graduates, and graduate students the opportunity to work with central Ohio nonprofit organizations for a 10-week period.
The Foundation's Summer Fellowship Program engages the next generation of nonprofit leaders by offering fellows "real-world" experiences while building the organizational capacity of Franklin County nonprofits.
A total of 16 organizations and fellows representing eight different educational institutions were selected to participate this year, with each fellow receiving a $6,350 stipend for their work.
"The Foundation's Summer Fellowship Program provides the next generation of nonprofit leaders with an immersive experience while offering local organizations support for their incredible work in our community. We welcome our 2022 Fellows and look forward to supporting their professional development and projects that benefit our region," said Dr. Mark A. Lomax, II, Director of Arts & Generational Grantmaking at the Foundation.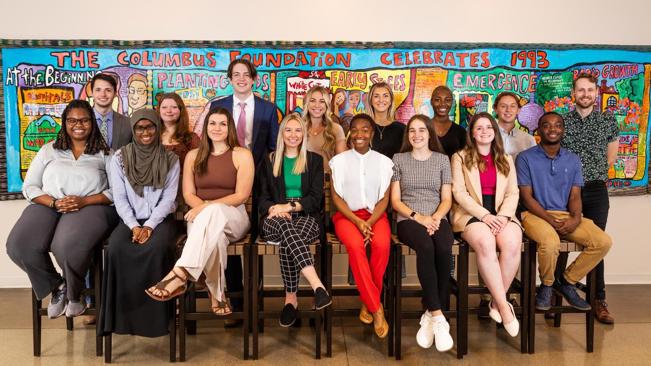 The 2022 Summer Fellows
2022 Summer Fellows and Nonprofits:
Read the fellows' blog to stay up to date with their experiences this summer.
Learn more about the Summer Fellowship Program.

---
About The Columbus Foundation
The Columbus Foundation serves nearly 3,000 individuals, families, and businesses that have created unique funds and planned gifts to make a difference in the lives of others through the most effective philanthropy possible. The Columbus Foundation is Your Trusted Philanthropic Advisor® and is among the top ten largest community foundations in the United States.