Grants benefit 74 arts and culture organizations in central Ohio
Columbus, OH (June 7, 2023)—The Columbus Foundation today announced $1.2 million in grants awarded to central Ohio arts and culture organizations for 2023. A total of 74 nonprofit organizations will receive critical unrestricted operating support to help them achieve their missions.
"Arts and culture in Columbus is a defining source of community pride," said Douglas F. Kridler, President and CEO of The Columbus Foundation. "From up-and-coming organizations run solely by dedicated volunteers to our city's long-standing arts organizations that regularly produce world-class shows and events, we are fortunate to be home to a dynamic and spirited arts community."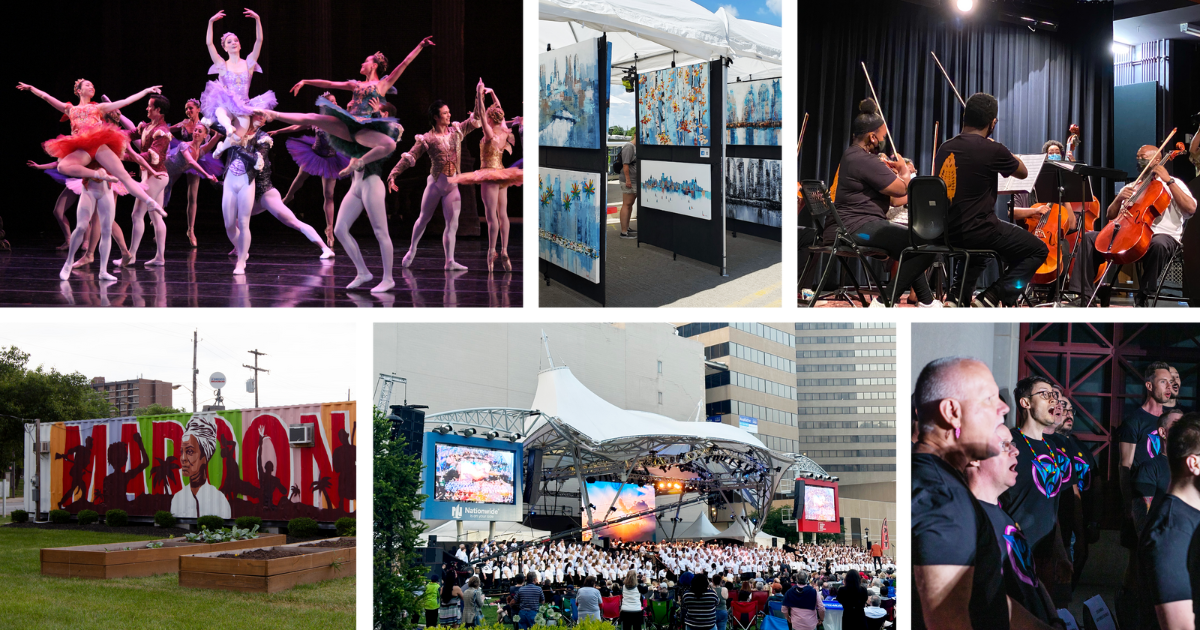 Arts organizations of all sizes were dramatically impacted by COVID-19. The Columbus Foundation responded to the pressing financial needs of the arts and culture organizations with unprecedented grantmaking from 2020-2023.
"While the majority of arts and culture organizations have yet to reach pre-pandemic economic returns, many have rehired staff and are producing more content for audiences, and are looking forward to a full slate of artistic programming and continuing to add to the vibrancy of the region," said Dr. Mark Lomax II, Director, Arts & Generational Grantmaking for The Columbus Foundation. 
ORGANIZATIONS RECEIVING 2023 ARTS GRANTS FROM THE COLUMBUS FOUNDATION:
---
About The Columbus Foundation
The Columbus Foundation, one of the top 10 community foundations in the United States, serves thousands of individuals, families, and businesses that have created unique funds and planned gifts to make a difference in the lives of others through the most effective philanthropy possible.