For Cheryl Harrison, board games aren't just for entertainment. They offer connection and community— or, as Harrison put it, board games help you "find your people."
So much socialization happens on a screen these days. It's almost novel to get together and have a tactile shared experience with each other," said Harrison.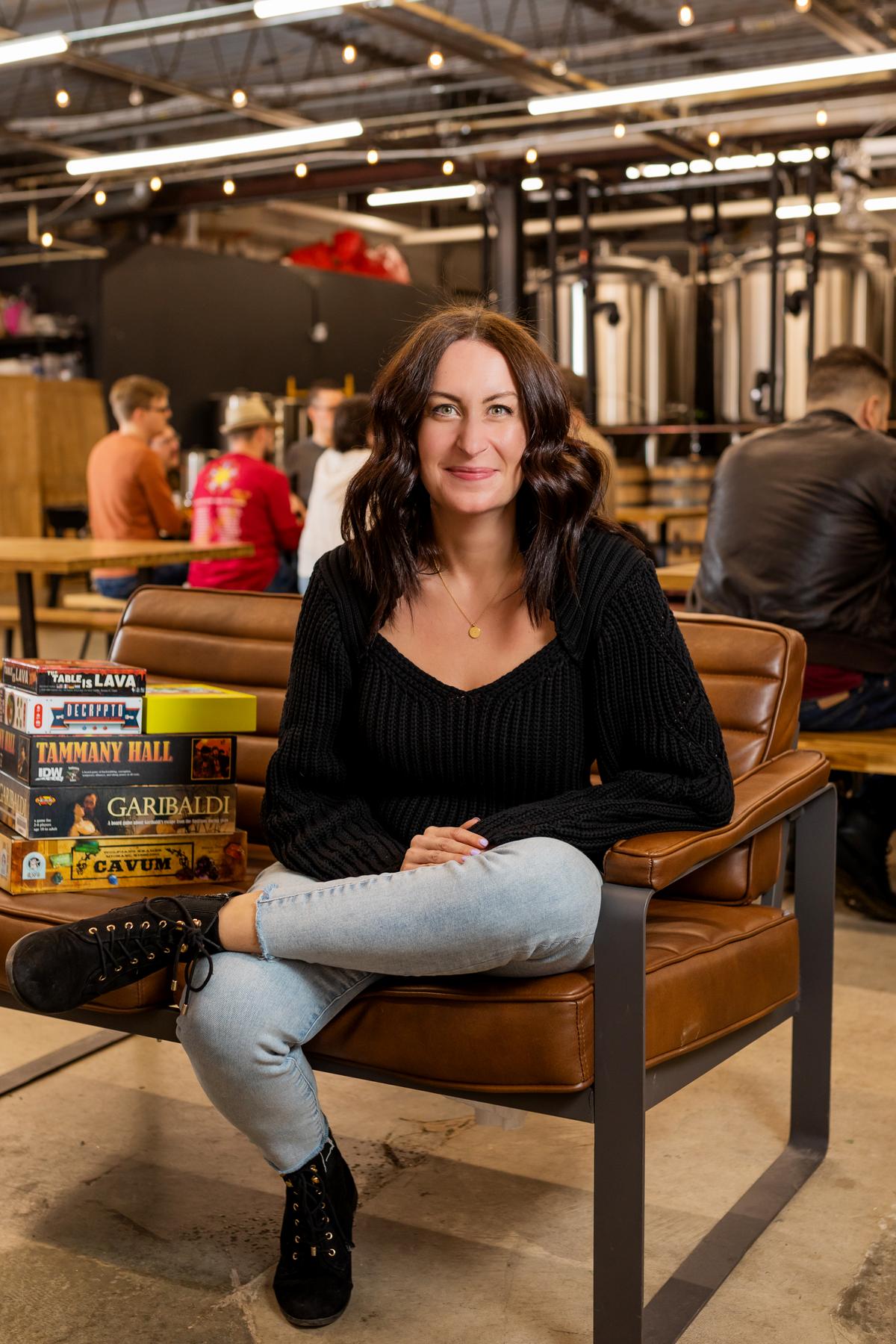 Cheryl Harrison, Founder of Beers & Board Games, at a meetup hosted at Olentangy River Brewing Company.
"We're very social creatures. Board games give people a platform for that kind of experience and socialization in an easy, comfortable format." 
A decade ago, Harrison was looking for others to play board games with, so she invited people to a local bar for a game night. At the first meetup, five people showed up. But through word of mouth, the group has steadily grown into a dedicated social gaming community with hundreds of active members. 
Launched in 2013, the Beers & Board Games Club of Columbus hosts regular events where gamers can meet up to engage in friendly competition over tabletop games. The group hosts between five to seven gatherings each month, rotating between various breweries throughout central Ohio. The events are free to attend and board games are provided by members. 
The Beers & Board Games Club first got involved in charitable giving in 2015, when the club hosted its inaugural 24-hour Board Game Marathon to benefit Nationwide Children's Hospital. The idea was inspired by Extra Life, a nonprofit that leverages gaming to raise funds for Children's Miracle Network Hospitals.
"It was really fun and successful and sparked the thought about how we could continue to do gaming for good," explained Harrison.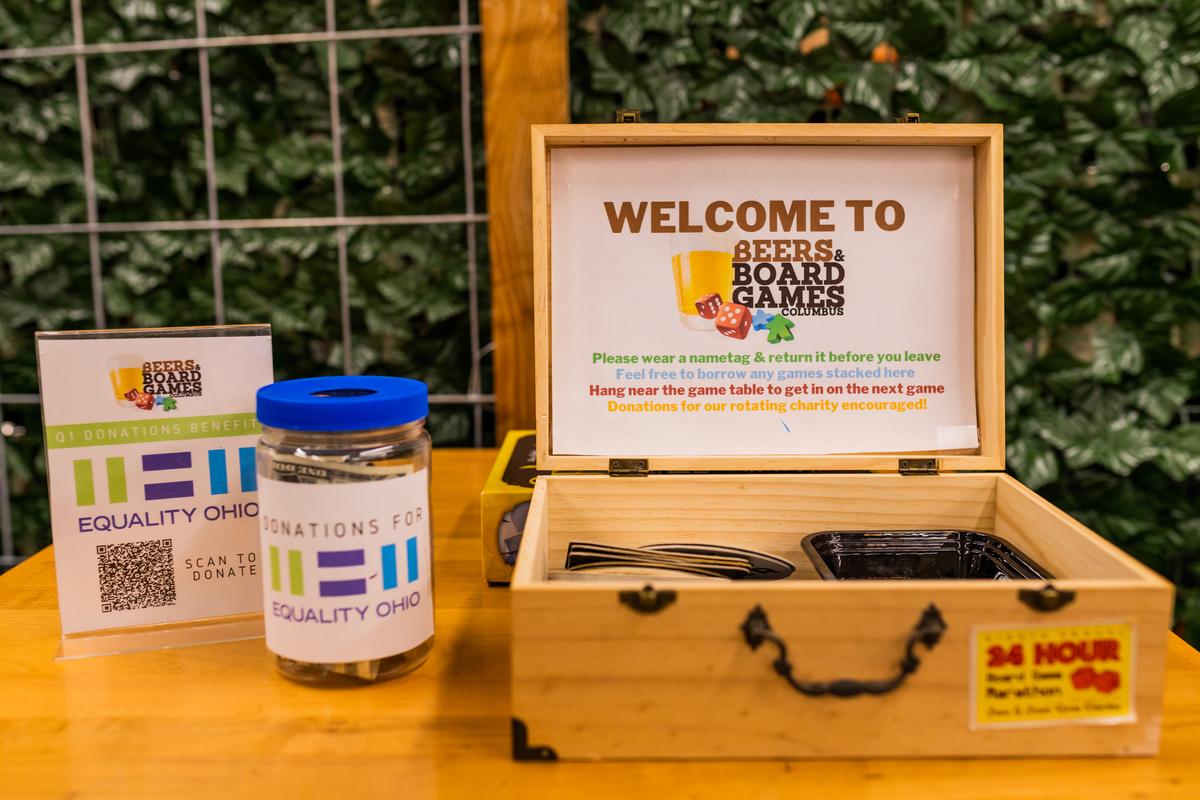 Beers & Board Games Club of Columbus hosts 60+ gaming meetups every year and has donated more than $100,000 to charitable organizations since it was founded in 2013 through DrinkUpColumbus.com.
Now an annual event hosted at Olentangy River Brewing Company, the 2022 Board Game Marathon featured hundreds of board games, a silent auction, and a rotation of food trucks—and raised more than $10,000 for Nationwide Children's Hospital.
In addition to the Board Game Marathon, the club also raises funds throughout the year to benefit a different nonprofit each quarter. To date, the Beers & Board Games Club has raised more than $100,000 for local nonprofits, supporting organizations such as ACLU of Ohio, Kaleidoscope Youth Center, Mid-Ohio Food Collective, and Zora's House.
Initially, Harrison collected the donations directly. However, as the club grew and more and more people were participating in fundraising efforts, Harrison wanted to find a more efficient and official way to collect and distribute funds. Someone pointed Harrison to The Columbus Foundation and suggested the club look into establishing a fund. In 2019, the group established the Beers & Board Games Charitable Fund, a Donor Advised Fund at The Columbus Foundation, to support its philanthropic giving.
"I was like, 'Yes, this is it,'" said Harrison. "With what we've been doing, this type of fund has been perfect." 
Money is raised through member donations, as well as from host venues that donate a portion of their sales. Additionally, thanks to a few generous founding members, the club is also able to match donations dollar-for dollar, doubling its philanthropic impact. Harrison said the club is exploring other ways to expand its charitable giving, such as hosting board game drives and used board game sales to benefit local nonprofits.
Whether you are an expert gamer or new to the hobby, Harrison said there's a seat—and a game—for everyone at the Beers & Board Games Club. 
"We have a very helpful group of people who are eager to teach and happy to welcome new people," said Harrison.