Isabelle Ridgway's life revolved around kindness. Her love and commitment to elderly African Americans in Columbus came from her belief that everyone—especially our elders—deserved respect, companionship, and care.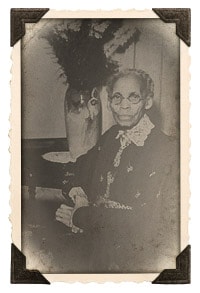 What started as a vision to form an "Old Folks Home" in the early 1900s grew into the Isabelle Ridgway Care Center (IRCC), a nonprofit, long-term care center that for decades assisted our community's aging African American residents.
"I believe Ms. Ridgway was a woman who had a lot of insight, and she was concerned about those who were less fortunate than she was at that time," said Patricia Mullins, founding board member and former President and CEO of the IRCC. "Ms. Ridgway was very committed, she wasn't afraid to ask for what she wanted, and she had an uncanny ability to pull people into what she was doing."
In 2015, with the landscape of medical reimbursement changing and the numbers of nonprofit, stand-alone facilities dwindling, the IRCC board made the decision to sell.
 "Building upon our strong legacy, the Isabelle Ridgway Foundation is well positioned to serve as a catalyst to identify the barriers to care and stimulate improvements to the quality of life for our aging population."

— Mark Hatcher, Esq.
"The decision to transition from a direct-service organization to a foundation was a difficult one," said Mark Hatcher, Esq., Chairman of the Isabelle Ridgway Foundation board. "We were used to operating lean and 'weathering the storm' when there were changes in the way funding for elder care was mandated by the state and federal government. We ultimately determined that we could continue the legacy of Ms. Ridgway without bricks and mortar."
In 2016, the board established the Isabelle Ridgway Foundation, a first step in the development of a new Supporting Foundation in 2017 that will focus on improving the quality of life and systems that impact aging African Americans in the Columbus area.
Patricia is excited about being involved in the next venture, and seeing Ms. Ridgway's legacy continue. The new Supporting Foundation looks forward to getting an accurate snapshot of the 65-and-older African American population in Franklin County, the community it plans to serve.
"The first thing the Isabelle Ridgway Foundation will do is commission a piece of research that will tell us where the needs and gaps are, and what programs are available," explained Patricia. "The research information will inform the kind of grants we will award going forward."
Learn more about the Isabelle Ridgway Foundation.