FOR DECADES, I Am Boundless (formerly Franklin County Residential Services) has been championing innovative programs and services for people with intellectual and developmental disabilities (I/DD). So, it is no wonder its newest effort—a healthcare center dedicated to providing quality care for people with I/DD, their families, and the greater community—is a first of its kind in Ohio.
Boundless Health launched in September 2021 and is helping close a gap in services for its population by focusing on patient-centered care with an emphasis on approaching every situation with the understanding it is unique, and tailoring experiences to make patients comfortable and build trust.
"We hear stories from families about some providers just not feeling equipped to address the needs of someone with an intellectual or developmental disability," said Anna Wuerth, Vice President of Clinical Operations and Executive Director of Boundless Health. "There are a lot of wonderful providers in our community, but not all of them feel prepared to address those needs."
After a range of assessment work, including a review of federal data and a survey of existing clients involved in residential and center-based programs, Boundless Health was developed to respond to the needs of the I/DD community.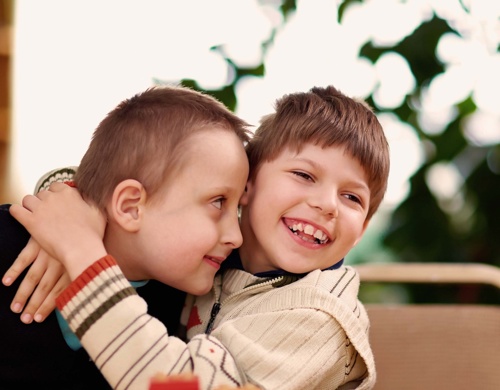 Photo courtesy of I Am Boundless, Inc. Boundless is a family of nonprofit companies with more than forty years of expertise providing person-centered care to people with intellectual and developmental disabilities (I/DD) and behavioral health challenges.
It offers a comprehensive range of care, from primary care and dentistry to psychiatry, mental health services, and speech and language pathology. In late 2022, it plans to open an on-site pharmacy. Dr. Cindy Ripsin serves as Medical Director.
"Thirty-eight cents of every dollar that Medicaid spends on healthcare is spent on someone with complex needs. There is a high dollar amount associated with care around our population but we're still seeing the individuals we serve face significant health disparities," Wuerth said.
Wuerth reported that data shows that those with disabilities face significant health and healthcare disparities, including:
People with disabilities or complex needs live on average 16 years less than the general population.
People with disabilities or complex needs are prescribed up to four times the number of medications. This is why having an onsite pharmacy at Boundless Health where all their prescriptions are managed in one place is so important.
People with disabilities are hospitalized 1.7 times more than the general population.
In 2021, The Columbus Foundation awarded two grants totaling $115,000 to The Boundless Foundation to support Boundless Health. The grants, made possible through Unrestricted Funds at the Foundation, are helping fund renovations to the existing building on the campus that will serve as the home for Boundless Health services and to support operations of the clinic.
This year, Boundless Health is applying to be a Federally Qualified Health Center Look Alike (FQHC-LAL).
"Health centers are by and large a community's safety net provider," Wuerth said. "FQHCs are committed to caring for lower-income populations, communities that are underserved, or those that experience significant barriers to care." Wuerth explained that some of the key requirements that set an FQHC apart are the fact that it offers a sliding fee scale to clients and it is governed by a board of directors, the majority of whom must receive care at the health center—more than 51 percent need to be active patients.
"There is a strong emphasis on quality and safety in the health center structure," she said. While its focus will be on the I/DD population and their families, the health center is open to the public.
Boundless Health is currently operating out of a building on the organization's Worthington campus, but will soon move to a larger building previously used for administration. Renovations are underway and the larger space will allow the organization to increase from four exam rooms for primary care services to fifteen, and from one dental bay to six.
"We have a fantastic partnership established with The Ohio State University's Nisonger Center," Wuerth said. "They have a strong dental program that is specifically built to serve the I/DD population and their dental director, Dr. Stephen Beetstra, is helping us launch our dental program."
The renovated building will also offer larger spaces for speech and language, psychiatry, psychology, and behavioral therapy teams. A movement room filled with mats, a swing, and sensory items will be available for clients to use between appointments or if they need a break during a session.
Wuerth is grateful for the community support in making Boundless Health a reality. "The introduction of new service lines—primary care, dentistry, pharmacy—these are big projects and we've been so encouraged by the support of the community and our board members. The community recognizes we need to expand services to support the I/DD population and our organization can't do it alone. The Columbus Foundation has been a great partner and is allowing us to explore some innovative strategies and solutions that we would not otherwise be able to."
---
Grants for Boundless Health were made possible thanks to the Alfred B. Ashman, Jr. Memorial Trust #2 Fund, Maxine Brown Fund, Kathleen P. Callahan Fund, Henry E. Coyle Fund, Anna C. Dixon Fund, Gene B. Henkelmann Fund, and Frances M. King Fund.