CENTER FOR CORPORATE PHILANTHROPY
The Columbus Foundation's Center for Corporate Philanthropy is designed to help both established and new businesses make their charitable investments as cost effective and efficient as possible. Tailored to each unique business and offering expert community knowledge, the Center helps businesses develop and implement a custom corporate giving program that reflects the company values.
Services include Corporate Donor Advised Funds, Emergency Assistance Programs, Scholarship Programs, matching gift programs, community research, and administrative processing of donations and grants.
HOW IT WORKS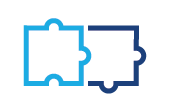 Alignment
Create a philanthropic plan that aligns with your company's values, business strategy, and community goals, and then make high-impact community investments wherever you do business.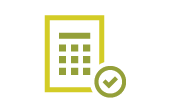 Return on Investment
Minimize the administrative tasks associated with corporate philanthropy while maximizing benefits for your business, employees, and the community.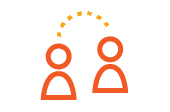 Engagement
Offer an easy and inspiring way for company employees and leadership to give to others, including employees in need.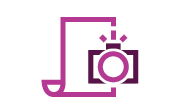 Shared Knowledge
Enhance your impact through access to community experts with extensive knowledge about nonprofit effectiveness and purpose-aligned giving opportunities.
WE'RE HERE TO HELP
Our Donor Services team is experienced, knowledgeable, and focused on the goals of your giving while honoring donor intent. We share a passion to help your generosity do the most good. Because that's what truly matters.