Jane Grote Abell and Dr. William J. Hicks II appointed to the Governing Committee; Clark Kellogg named Chairperson
Columbus, OH (December 15, 2022)—The Columbus Foundation has announced the appointment of officers and members to serve on its Governing Committee in 2023, following the Committee's board meeting in November.
Appointed as the newest members of the Committee are Jane Grote Abell, Executive Chairwoman of the Board for Donatos Pizza & Jane's Dough Premium Foods, and William J. Hicks II, MD ("B.J."), President of the Medical Staff at Riverside Methodist Hospital and President of the Midwest Affiliate Board of Directors of the American Heart Association.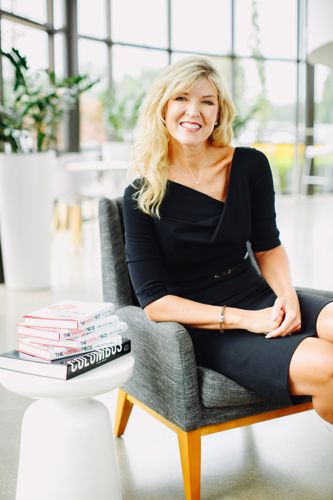 Jane Grote Abell
As a business and community leader, Grote Abell has dedicated herself to supporting organizations that lift people out of poverty. Grote Abell is a co-founder and Secretary of the Board of Trustees of the Reeb Avenue Center, whose mission is to transform lives through education, job training, and local job growth, including entrepreneurship. In 2022, Grote Abell spearheaded the launch of the Donatos Family Foundation. An award-winning advocate and philanthropist, Grote Abell has made a lasting impact in the community through her dedicated service to countless organizations, including Action for Children, the Columbus Partnership, Experience Columbus, Goodwill Columbus, and I Know I Can. Grote Abell was named the 2014 YWCA Academy of Women of Achievement and the 2014 CEO of the year by Columbus CEO magazine. In 2016, Grote Abell, along with Reeb Avenue Center co-founder Tanny Crane, received The Columbus Foundation's The Spirit of Columbus Award.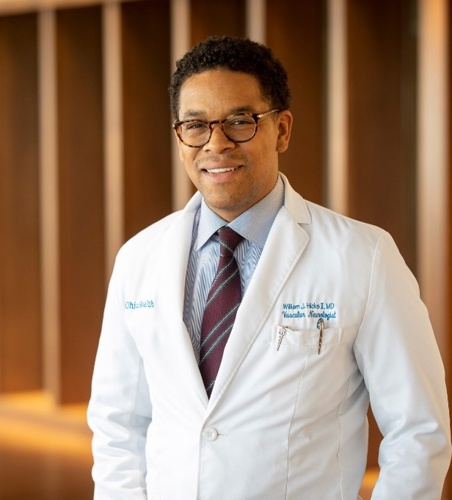 William J. Hicks II, MD ("B.J.")
Dr. Hicks is a vascular neurologist with a passion for elevating awareness around stroke prevention and warning signs. As President of the Medical Staff at Riverside Methodist Hospital and President of the Midwest Affiliate Board of Directors of the American Heart Association, Dr. Hicks is a strong advocate for stroke care. He's been a key leader for the OhioHealth StrokeNetwork, bringing stroke expertise to roughly 30 hospitals and emergency rooms throughout Ohio. His groundbreaking work as the OhioHealth Physician Lead of Columbus' Mobile Stroke Treatment Unit has helped usher in a unique stroke treatment to the city. Dr. Hicks also pours his passion into clinical research and volunteering for equitable health-related public service. As a result of his work, he's been awarded Columbus Business Firsts' "40 Under 40", along with the inaugural class of Columbus CEO's "Future 50".
Clark Kellogg, a member of the Committee since 2020, was elected to serve as Chairperson of the Governing Committee. A standout basketball star for The Ohio State University and Indiana Pacers, Kellogg has been a CBS Sports college basketball game and studio analyst for more than 25 years. Within the community, Kellogg supports a variety of youth- and faith-based programs and nonprofit organizations.
Jeffrey W. Edwards, President, CEO, and Chairman of Installed Building Products and President of Edwards Companies, was elected to serve as Vice Chairperson. Edwards' involvement in the community includes board service with the Columbus Museum of Art, The Columbus Partnership, the Policy Advisory Board of Harvard University's Joint Center for Housing Studies, and more.
Governing Committee Members continuing to serve in 2023 are George S. Barrett, Lisa Ingram, Katie Wolfe Lloyd, Marchelle E. Moore, and Matthew A. Scantland.
Retiring from the Committee are Nancy Kramer, Chief Evangelist for IBM Consulting and founder and former CEO of Resource/Ammirati, who completed nine years of service, including a two-year term as Chairperson of the Governing Committee, and Michael P. Glimcher, former Vice Chairman and Chief Executive Officer of WP GLIMCHER, who completed eight years of service.
"The Governing Committee is comprised of extraordinary and inspiring leaders with a deep and multi-generational understanding of our community and commitment to its progress," said Douglas F. Kridler, President and CEO of The Columbus Foundation. "As The Columbus Foundation looks forward, we welcome Jane Grote Abell and Dr. William J. Hicks II and extend our most sincere gratitude to Nancy Kramer and Michael P. Glimcher for their many years of exemplary service."
---
About The Columbus Foundation
The Columbus Foundation, one of the top 10 community foundations in the United States, serves more than 3,000 individuals, families, and businesses that have created unique funds and planned gifts to make a difference in the lives of others through the most effective philanthropy possible.