Columbus, OH (April 5, 2023)—This week, The Columbus Foundation welcomed Sharee Blackmon, PhD, to the organization as the Director of Human Resources.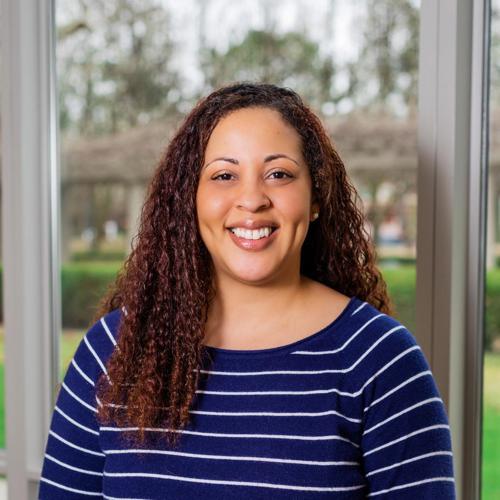 Sharee Blackmon, PhD
As Director of Human Resources, Dr. Blackmon is responsible for all human resource activities and management of employee benefits at The Columbus Foundation. In this role, Dr. Blackmon will develop and drive policies, practices, and programs that support and align with the organization's goals and objectives, as well as enable The Columbus Foundation's diversity, equity, inclusion and belonging initiatives. Among other duties, Dr. Blackmon will also serve on The Columbus Foundation's leadership team, supporting decision-making and communication strategies throughout the organization.
"We are thrilled to welcome Dr. Sharee Blackmon to The Columbus Foundation," said Douglas F. Kridler, President and CEO of The Columbus Foundation. "Dr. Blackmon's extensive experience in human resources and training combined with her strategic leadership and collaborative spirit are a fantastic addition to The Columbus Foundation staff." 
A 15-year veteran in human resources, Dr. Blackmon previously served as the Senior Director of Human Resources and Training at St. Vincent Family Services. In that role, she was responsible for the overall administration, coordination, and evaluation of the organization's human resources and training functions.
Dr. Blackmon received her bachelor's degree from The Ohio State University, earned her master's degree in business administration from Indiana Wesleyan University, and completed her doctoral program at Capella University, earning a PhD in Industrial and Organizational Psychology. When not at work, she enjoys traveling and trying new adventures with her husband, son, and two dogs.
"I am excited to join the talented and passionate team at The Columbus Foundation," said Dr. Blackmon. "As someone who is deeply committed to helping organizations build and sustain talent and developing welcoming workplace cultures, I look forward to supporting the Foundation's mission and the important role it plays in our community."
View Dr. Sharee Blackmon's complete bio here.
---
About The Columbus Foundation
The Columbus Foundation, one of the top 10 community foundations in the United States, serves thousands of individuals, families, and businesses that have created unique funds and planned gifts to make a difference in the lives of others through the most effective philanthropy possible.