Capacity Building
The growth and development of nonprofits of all sizes and stages is supported through a range of opportunities designed to improve the mission delivery, quality, facilities, and finances of nonprofit programs and services.
Capacity building resources allow organizations to build and grow at a pace that's right for them. Historically, these resources have been inaccessible for small, community-based organizations, especially those led by women and people of color. The opportunities listed below aim to be flexible and responsive, with offerings for organizations of many sizes and stages.
Your nonprofit organization may apply for grants related to Capital Improvements, Sector Building, Social Enterprises, or Summer Fellowships, or participate in Educational Programs designed to help you fulfill your organizational mission.
GRANTS
PROGRAMS & EVENTS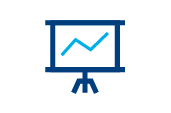 Educational Programs
Program and project support are combined with knowledge, tools, and expertise to help nonprofit organizations thrive. Find and attend the next Nonprofit Forum or Giving Store workshop, or learn more about a cohort-style educational series.